Here at Garage Door Systems, Inc., we can install your new garage door. But where do you go to get that new garage door?
Why, from us, of course! We don't excel at only installations and repairs; we also excel at supplying you with the exact garage door you need. And with our dedication to competitive prices, you won't break the bank just to get the garage door of your dreams. And in addition to doors, we also sell garage doors, openers and all of their components, so no matter what you need to get for your new or old garage door, you can rely on the experts at Garage Door Systems, Inc. to give you exactly what you need! That stock combined with our great prices makes us your go-to for all your garage needs!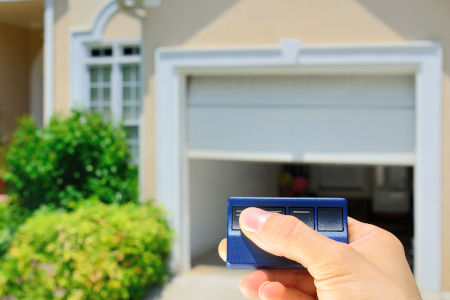 Don't shop around for retailers that could sell you shoddy materials for high prices. Come to your reliable garage door experts at Garage Door Systems, Inc., and get the affordable service and products you need.
Variety Of Stock
Here at Garage Door Systems, Inc., we sell more than just garage doors. We also sell the various other components that go into making a good garage door GREAT. We sell the transmitters and receivers needed to operate a garage door opener. We also sell keypads for those of you who prefer that level of security over a key and lock. And should you need new springs, we sell those, too. Your garage door is important, but it's only one component. To get the most out of it, you need a garage door opener, and you need one that will last. And thanks to our dedication to providing high-quality materials, you can be sure that anything you buy from Garage Door Systems, Inc. is made to last!
Many Different Kinds Of Doors
We supply a wide variety of garage door types. If you need something residential, we can supply that. And if you need something commercial-grade, we can supply that, too: vertical lifts, high lifts, rolling steel doors, and even full-view doors. You name it, we supply it. And if we don't have the door you're looking for in stock, then we can always custom make the door you need right here! If you need a new garage door, then look no further than your one-stop shop for all things garage door!
Recent Articles
5 Important Safety Tips For Residential Garage Doors

Anyone who has a home with a garage can attest to how convenient it is. Once you've had a garage, it's hard to imagine ever having a home without one. While garage doors have come a long way over […]

Current Garage Door Trends For Your Home

Few people realize what an impact garage doors make on the look of the home, until they pick one out. Or, even better, until they renovate and change the look and see what a drastic change it makes. […]
If you are looking for a Longmont, Loveland, Boulder & Northern Front Range Garage Door sales company then please call 303-772-1448, or complete our online request form.