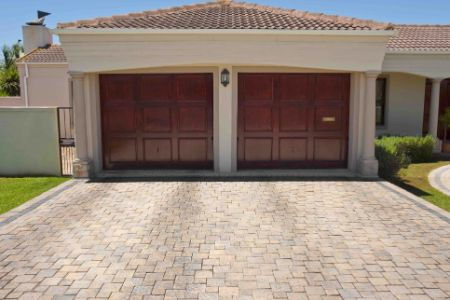 At Garage Door Systems, Inc. we are a locally owned and operated Frederick garage doors company that provides quality garage door products and services including garage door repairs, garage door installation, garage openers and more to residential and commercial clients throughout Frederick, CO and the surrounding areas.
With over 30 years of experience providing Frederick garage door repairs and installation services, you can count on our team of professionally trained technicians for all your garage door needs.
Garage Door Systems, Inc. - Frederick Garage Door Repairs
Looking for a fast, reliable Frederick garage door repairs company? Look no further! At Garage Door Systems, Inc., we provide state of the art garage door repairs and garage door opener repair services to Frederick, CO residential and commercial garage owners.
Our Frederick garage door repair technicians are experienced, professionally trained, and certified to handling all your garage door needs, from repairing an existing door to purchasing and installing a brand new garage door. We're honest and reliable, and won't advise you to do any Frederick garage door repair work that doesn't need to be done.
Why Choose Garage Door Systems, Inc. for Your Frederick Garage Door Repairs?
We Service ALL Brands of Garage Doors and Garage Door Openers
In Business for Over 30 Years
Certified & Professionally Trained Garage Door Repair Technicians
Locally Owned & Operated Garage Door Company
Warehouse Full of Parts Allows for Quick Repairs and Minimum Delays
Frederick Garage Door Installation
Today's Frederick garages come in a variety of styles and sizes. Likewise, garage doors also come in varied styles. Some have windows, others are insulated. Then you have manual versus automatic garage doors, metal or wood garage doors, and etc. The list of possibilities goes on and on, allowing homeowners to truly personalize their garages with just the right style of Frederick garage door that suits their needs and budget.
When purchasing a new garage door, be sure to have it professionally installed by an experienced Frederick garage door company. Improper installation of a garage door can cause homeowners a lot of problems, and may result in damages to the garage's structure or even the house - not to mention that brand new garage door you just bought.
Ensure your garage door is installed correctly. Contact Garage Door Systems, Inc., your reliable Frederick garage door installation experts to install your new garage door and set up any remotes or garage openers for you.
Reviews & Testimonials on Garage Door Systems, Inc. in Frederick, CO
There are currently no reviews or testimonials, check back soon!
Recent Articles
5 Important Safety Tips For Residential Garage Doors

Anyone who has a home with a garage can attest to how convenient it is. Once you've had a garage, it's hard to imagine ever having a home without one. While garage doors have come a long way over […]

Current Garage Door Trends For Your Home

Few people realize what an impact garage doors make on the look of the home, until they pick one out. Or, even better, until they renovate and change the look and see what a drastic change it makes. […]