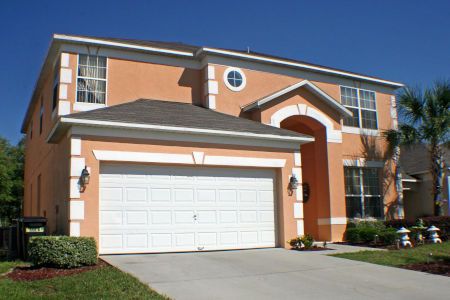 Established in 1984, Garage Door Systems, Inc. has serviced Loveland and the surrounding areas for over thirty years. We provide high-quality Loveland garage door service at a price you can afford, so with us, you can be sure that you'll get the garage door you need without paying out the nose for it. Some of our excellent services include repairing garage doors and making custom garage doors. So whether you want an old garage door to be like new or a garage door that's made just for you, you can rely on the experts at Garage Door Systems, Inc. to provide it!
If your garage door is in an unsightly or badly functioning state, don't stress over the prospect of replacing the entire unit. For much less money, you can have a repair that will make your garage door as good as new! Our experts can fix your garage door's mechanical and aesthetic problems, no matter how big or small! And for the home builder looking for a garage door that no one else has, we can custom make doors to suit their taste! When it comes to your garage door, don't settle for anything less than the best, and with Garage Door Systems, Inc., the best is exactly what you'll get.
Garage Door Repairs in Loveland
Life has its ups and downs, and for your garage doors, those ups and downs are quite literal. The use it gets daily can do a number on its components, and over time and with much use, you might find that some of those components stop working properly. Soon enough, the whole system might stop working well - or even at all. When that happens, just call the experts at Garage Door Systems, Inc.! We will fix any of your garage door's mechanical or aesthetic issues, and we even provide preventative maintenance to ensure that your garage door will go many years without needing a repair.
Custom Garage Doors in Loveland
Sometimes, the thing you've been dreaming of is as close as the nearest store. Sometimes, it as close as the Internet. Sometimes, it doesn't exist at all, and that's just heartbreaking. If the garage door you want can't be found in any store or on any website, don't lose heart! Just call the experts at Garage Door Systems, Inc.! We can custom make any garage door to fit your taste and needs!
Reviews & Testimonials on Garage Door Systems, Inc. in Loveland, CO
There are currently no reviews or testimonials, check back soon!
Recent Articles
5 Important Safety Tips For Residential Garage Doors

Anyone who has a home with a garage can attest to how convenient it is. Once you've had a garage, it's hard to imagine ever having a home without one. While garage doors have come a long way over […]

Current Garage Door Trends For Your Home

Few people realize what an impact garage doors make on the look of the home, until they pick one out. Or, even better, until they renovate and change the look and see what a drastic change it makes. […]