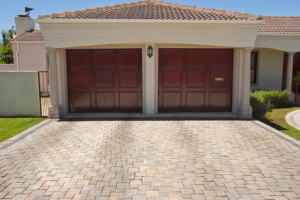 When we cannot get our garage doors to operate the quickest way to get back on track is to call a Gunbarrel garage door repairs contractor such as Garage Door Systems, Inc.. Although the garage repair business is seemingly simple, we take for granted that these doors fulfill one simple function, which is to open and close. We do not, however, realize that there is more to know about fixing these doors then meet the eye. There are several parts, for example, that we need to become familiar with if we are to become successful in understanding the ins and outs of Gunbarrel garage door repairs.
There are metal tracks that hold up doors, and in that category, there are the different kinds of tracks, like horizontal metal tracks and vertical metal tracks. We have to understand how these tracks affect the function of Gunbarrel garage doors and their relationship with Gunbarrel door openers. We need to know that when we examine a door in hopes of diagnosing a potential problem, we must check the door while in the closed position from the inside of the garage.
There is so much to know that those not in the industry take for granted. These are just a few, small examples of facts we need to know about fixing Gunbarrel garage door repairs. Although fixing these problems is pretty simple in the end, most people need to understand that it is merely simple to those people who understand the ins and outs of repairing garage doors. So call at Gunbarrel garage door repairs contractor today and get your doors working properly again.
Recent Articles
5 Important Safety Tips For Residential Garage Doors

Anyone who has a home with a garage can attest to how convenient it is. Once you've had a garage, it's hard to imagine ever having a home without one. While garage doors have come a long way over […]

Current Garage Door Trends For Your Home

Few people realize what an impact garage doors make on the look of the home, until they pick one out. Or, even better, until they renovate and change the look and see what a drastic change it makes. […]